Brooklyn babe Kim Dulaney talks to Meg about her jewelry brand FORTUNE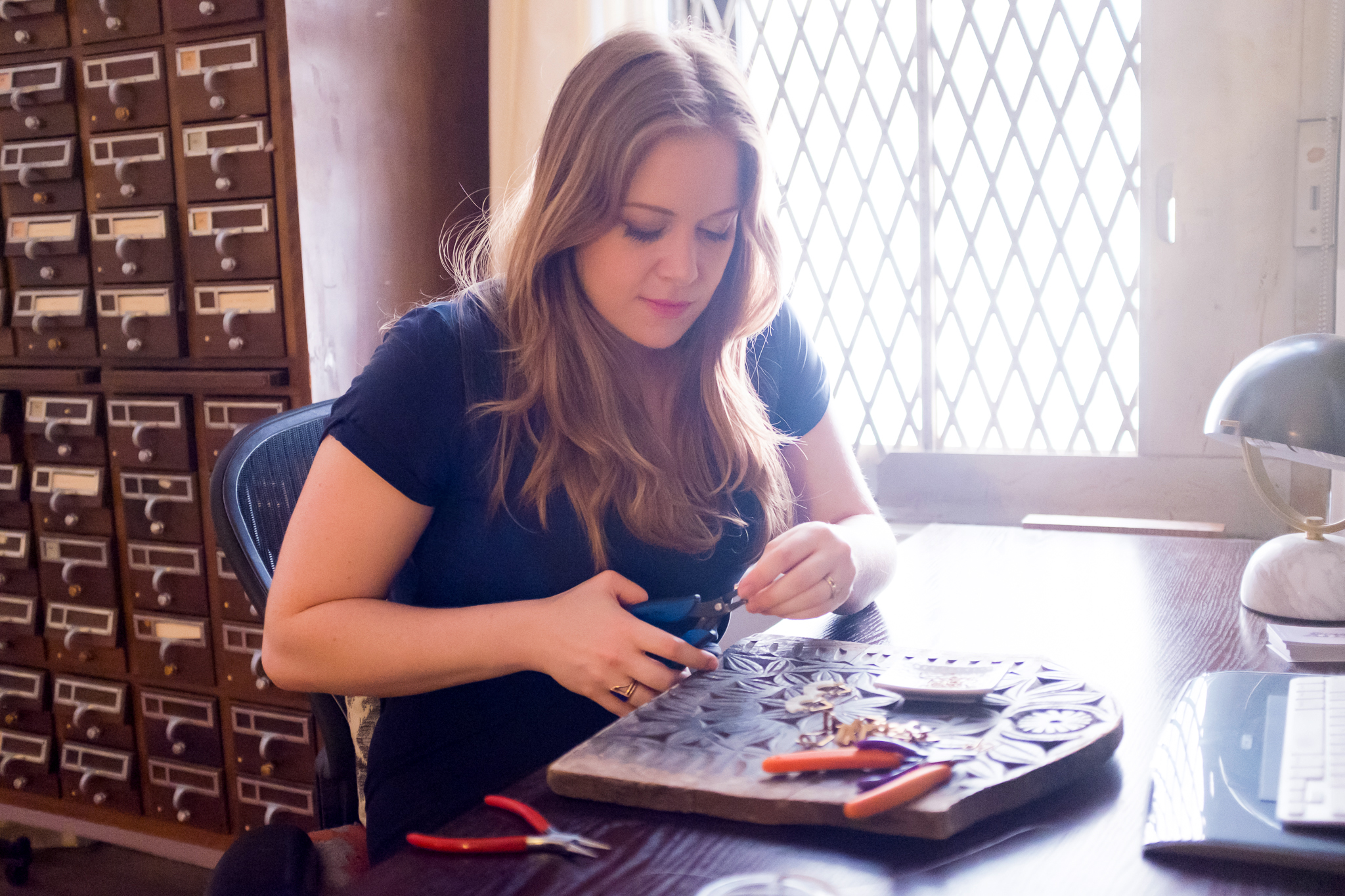 Samantha Safer: Tell us about FORTUNE ...
Kim Dulaney: I founded Fortune in 2010 after being inspired by miniature sculpture and tangible materials. Every piece is handmade in Brooklyn, New York.
SS: How do you go about sourcing the vintage materials you use in your jewelry?
KD: The vintage materials I use mainly come from small shops from around the world. I'm drawn to unique hand-made beads or natural gemstones. I love hand wrapped brass seed beads from Ethiopia, vintage sequins from France, and resin beads from Indonesia. I believe beautiful texture can be discovered by combining these diverse materials into one piece of jewelry.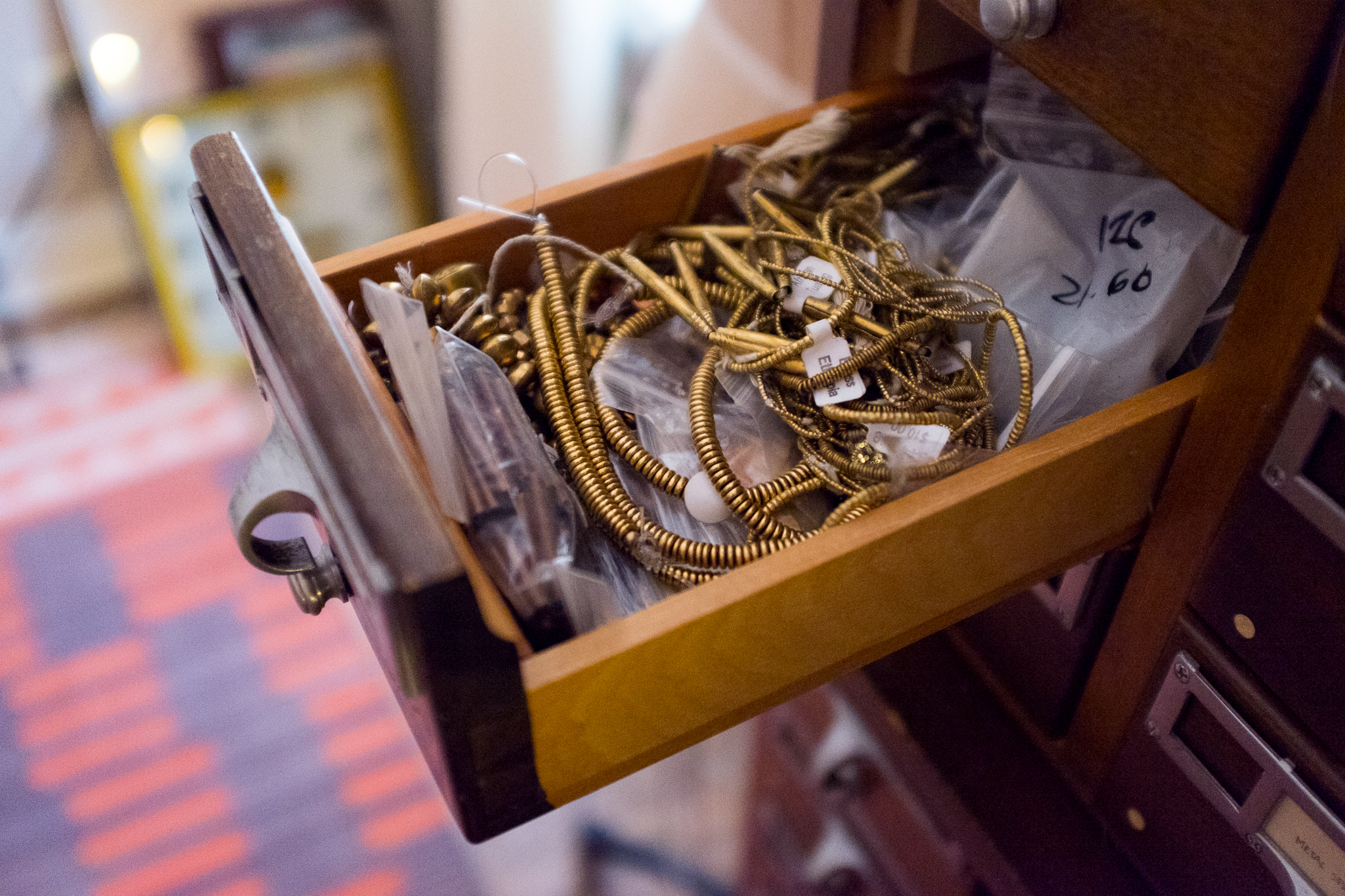 SS: What techniques do you use to create your jewelry? What is your process?
KD: I tend to create a reference board of color combinations or illustrations to influence something new to my pieces. The challenge is to make a necklace that's an interpretation of art that inspires me.
Some pieces are much more tedious to create than others. Many of the sequins I buy aren't strung, so I have to individually string them one by one. Or I like to make an ombre effect with my design using multiple materials, which is also a long process. Even though I say some pieces take a while, I see beading as my way of meditation. It helps me relax my mind and be creative.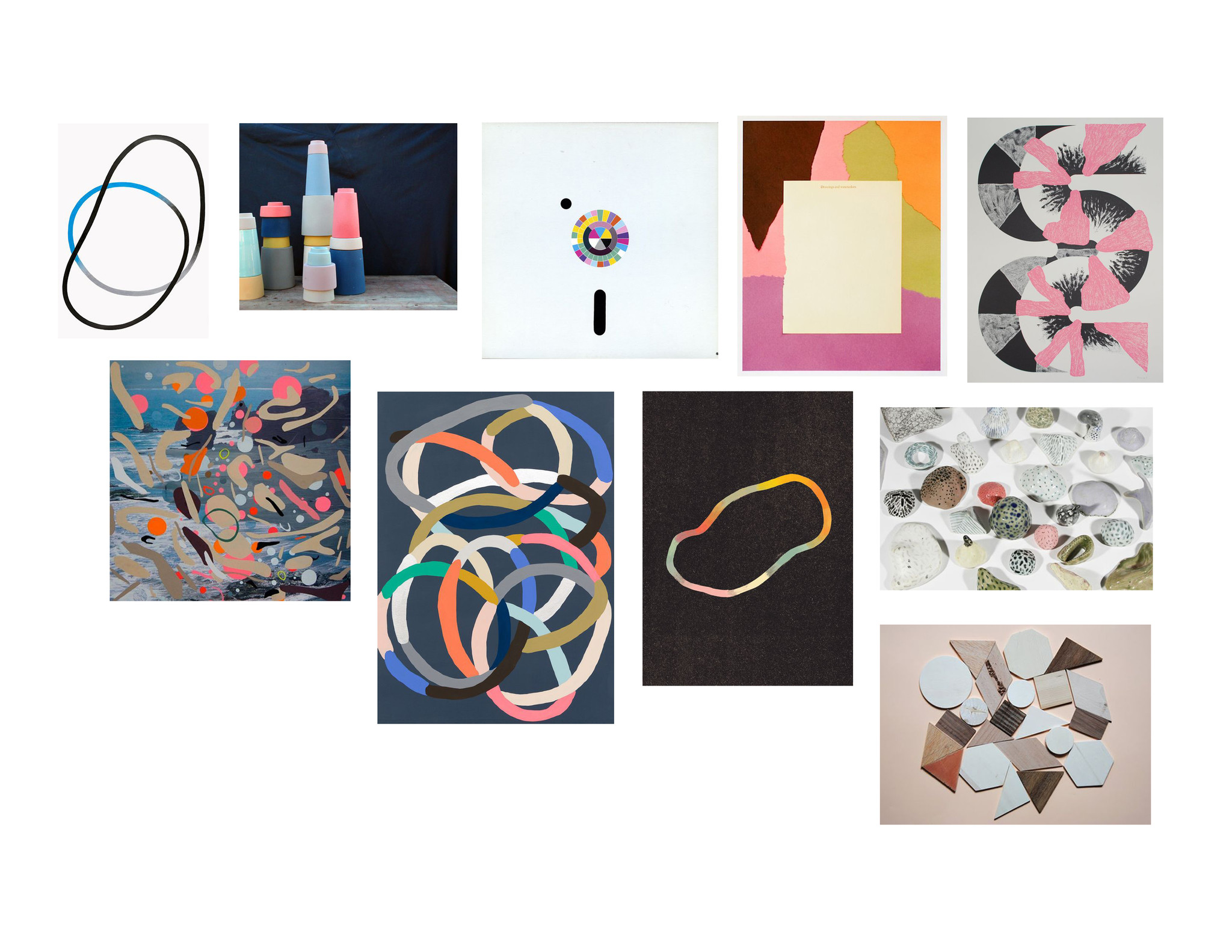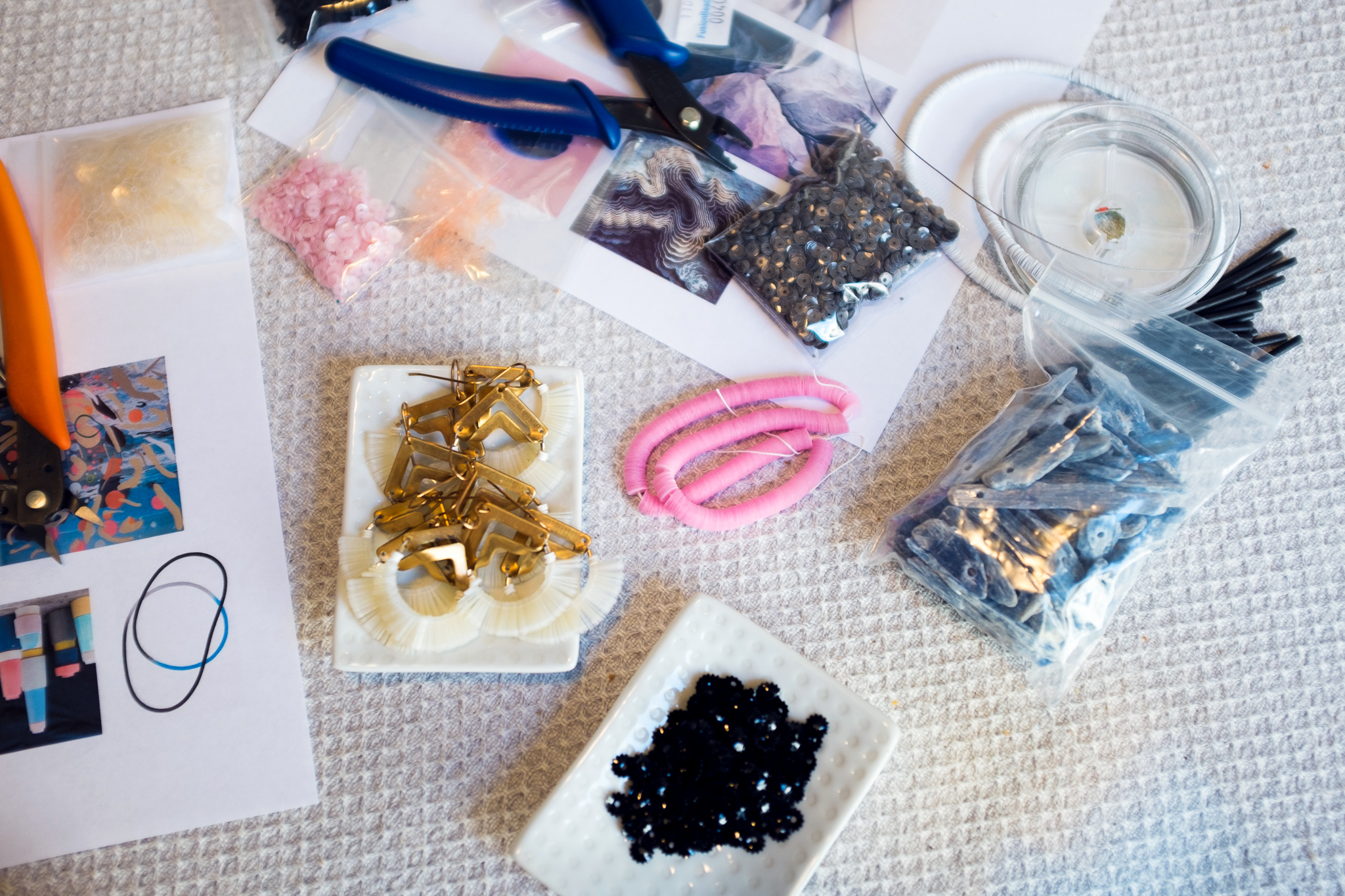 SS: Any specific inspiration behind your creations?
KD: I was born in Washington State, I was inspired by the beautiful vistas surrounding me. To this day I'm energized by the beauty of nature and I try to integrate its complexity and nuance in my work.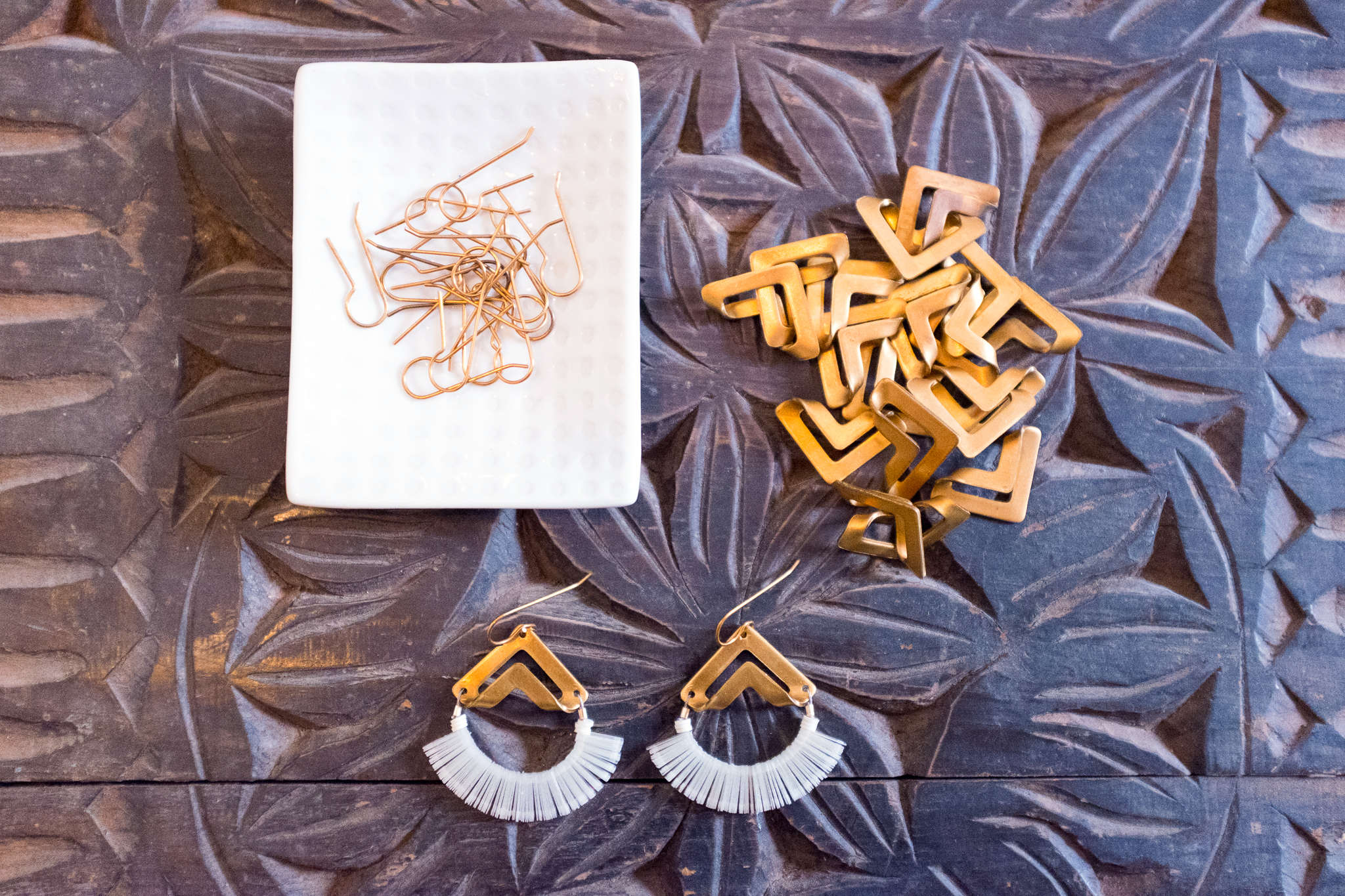 SS: Does your training as an illustrator have any bearing on your jewelry?
KD: Illustration is definitely a major source. Before I started designing jewelry, I always wanted to make something more tactile. I've taken pottery, painting, and peyote beading classes in the past. I haven't made too much peyote jewelry, but the repetition of weaving beads brought me back to my childhood when I made friendship bracelets. I instantly fell in love with jewelry making. It's also great to be your own boss!
SS: We are a New York brand and you are a New York/Brooklyn-based designer, tell us some of your favorite places to eat, shop and hang out.
KD: Almost every day I step through Prospect Park. It's a luxury to have the option to walk through the park to get to the Q train on the way to work every morning. I tend to stay in Brooklyn if I have the option. One of the many places I love to go to is Nitehawk theater in Williamsburg (soon coming closer to me in Windsor Terrace). They provide a specialty menu of drinks and food based on the movie you're watching. They also create a lo-fi 30 min short inspired by the movie. I love its creativity and respectful audience. It's maybe one of the only quiet movie theaters I've been to in NYC.