Artist Marlene Frontera shares with us the inspiration behind her new exclusive print for Meg
Born in Philadelphia, PA, and raised in Guaynabo, Puerto Rico, Marlene Frontera went to an all-girls school from the 2nd to 12th grade. She attended Rhode Island School of Design in 2006 and received an MA in Curatorial Studies from Elisava, Universitat Pompeu Fabre in Barcelona in 2011. She is now based in Brooklyn, NY where she creates drawings inspired by real and imaginary scenes and landscapes. Marlene is our Store Manager of Meg in Williamsburg and a general bad ass babe.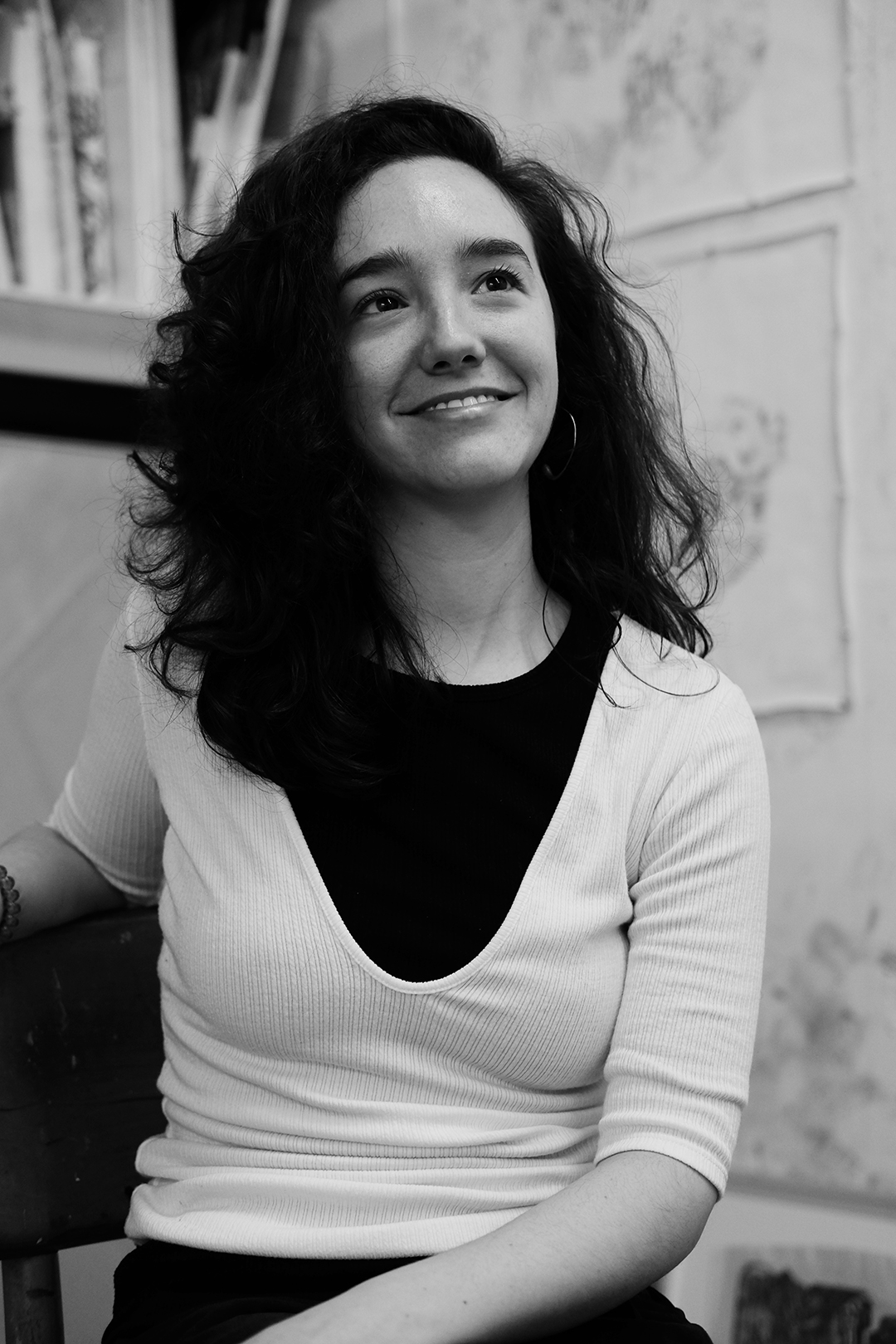 Samantha Safer: Your work is surreal and dreamlike - how did your style develop throughout the years?
Marlene Frontera: If my work relates to surrealism, it's in that movement's embrace of improvisation. I like to develop the images I make until they become something unexpected, even unexpected for me. Dreams are big for me---the staggered yet dramatic tone of them is something I think about a lot. My work ends up feeling like a collage of images from my dream life and memories of my childhood in Puerto Rico. I often start with a vague idea from a dream or a memory or a photo I feel close to and then improvise until it becomes something more---an image that moves me.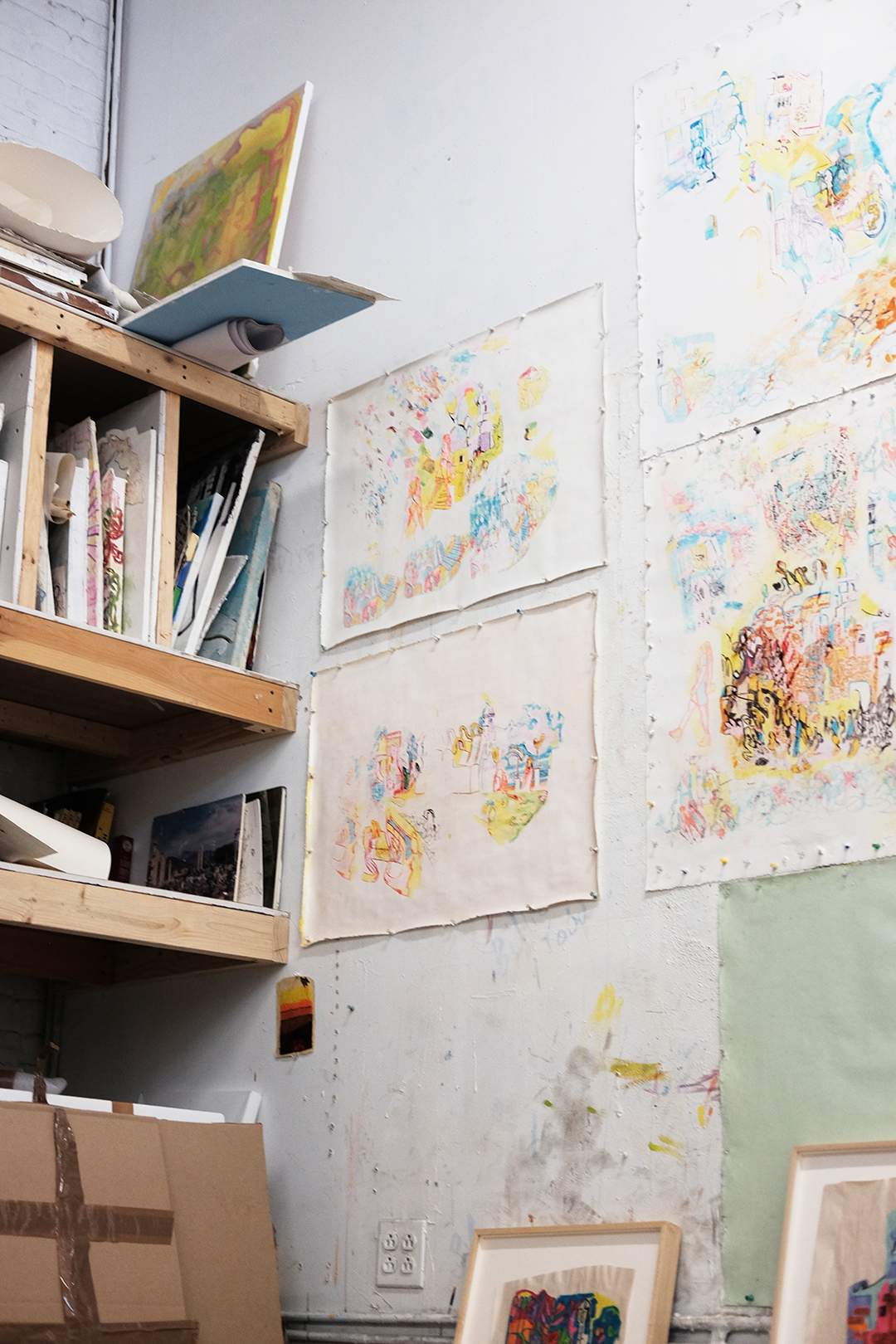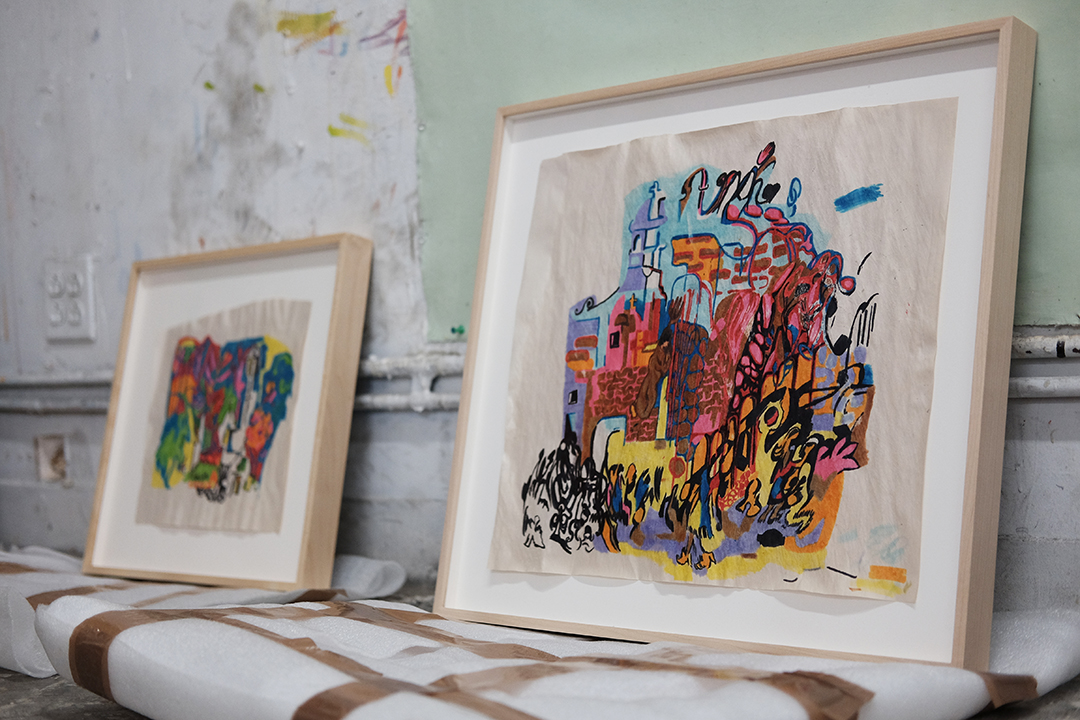 SS: What genre of art inspires you now?
MF: I look at a lot of contemporary work - right now is a time that feels really free for artists. I relate most to more personal imagery and narrative and drawing attracts me because it's such an automatic way to make an image and to build on in a way that conveys meaning. But renaissance (and pre-renaissance) art has been important to me lately. Often it's so exquisite in how it expresses the sentiment that the subject deserves, rather than functioning as an expression of the artists' personality. But it ends up feeling very personal.
SS: Tell us about your exclusive print for Meg?
MF: Meg, Alicia (Meg's design assistant and production manager) and I agreed that the way to go was a bright and direct image that would be a good repeat. I do a lot of quick marker drawings and this one felt right for the collection - whimsical and sharp - and worked well with the Spring color scheme Meg was going with - inspired by "The Umbrellas of Cherbourg".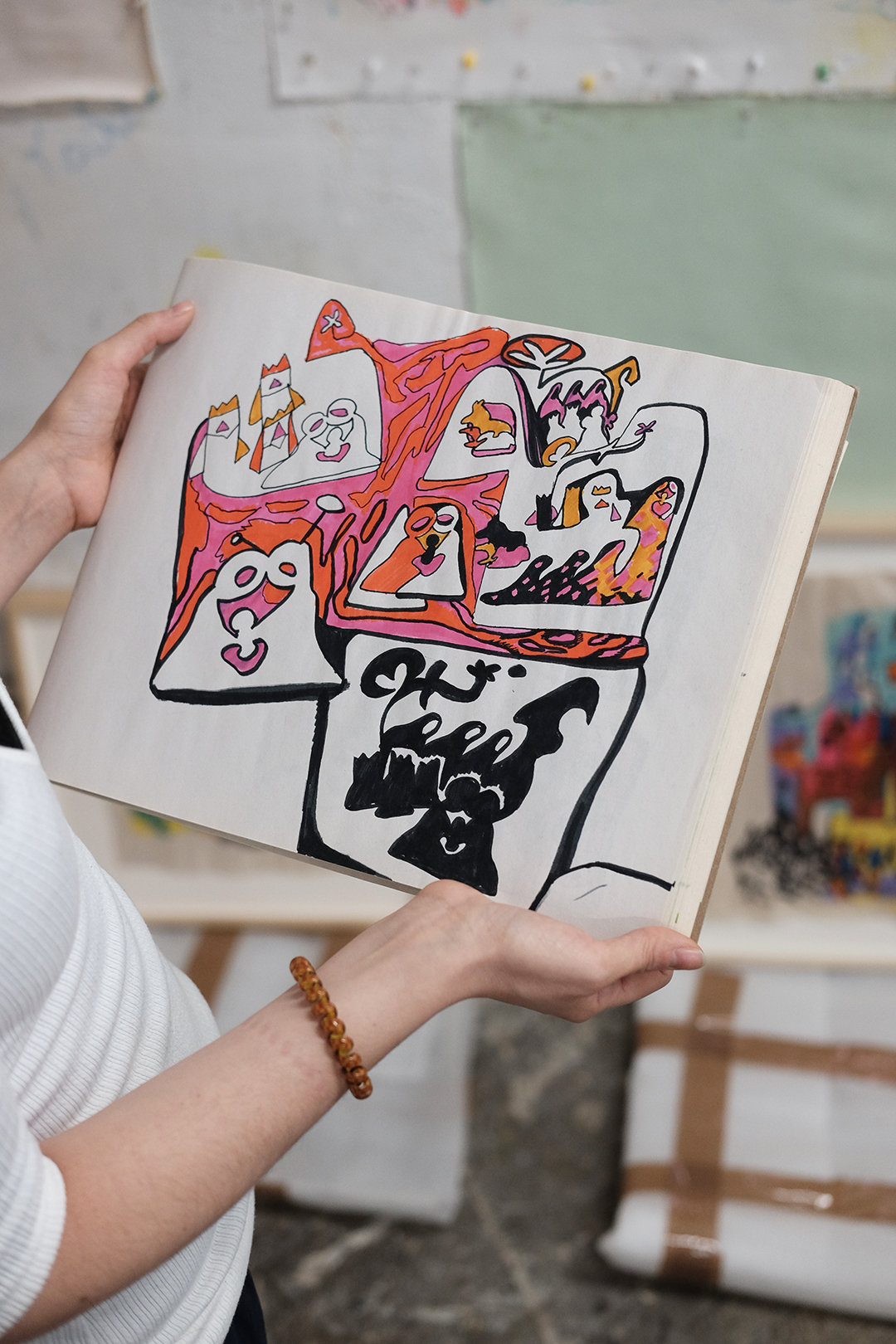 SS: What was your process of transforming an illustration/drawing/painting into a fabric?
MF: Part of what appeals to me about Meg, as a visual artist, is looking at the fabric and enjoying the texture---the pleasure of a specific color on that texture. So for my print, it was a thrill to actually get to control the imagery that would become reality on a garment and how that image would cascade and drape.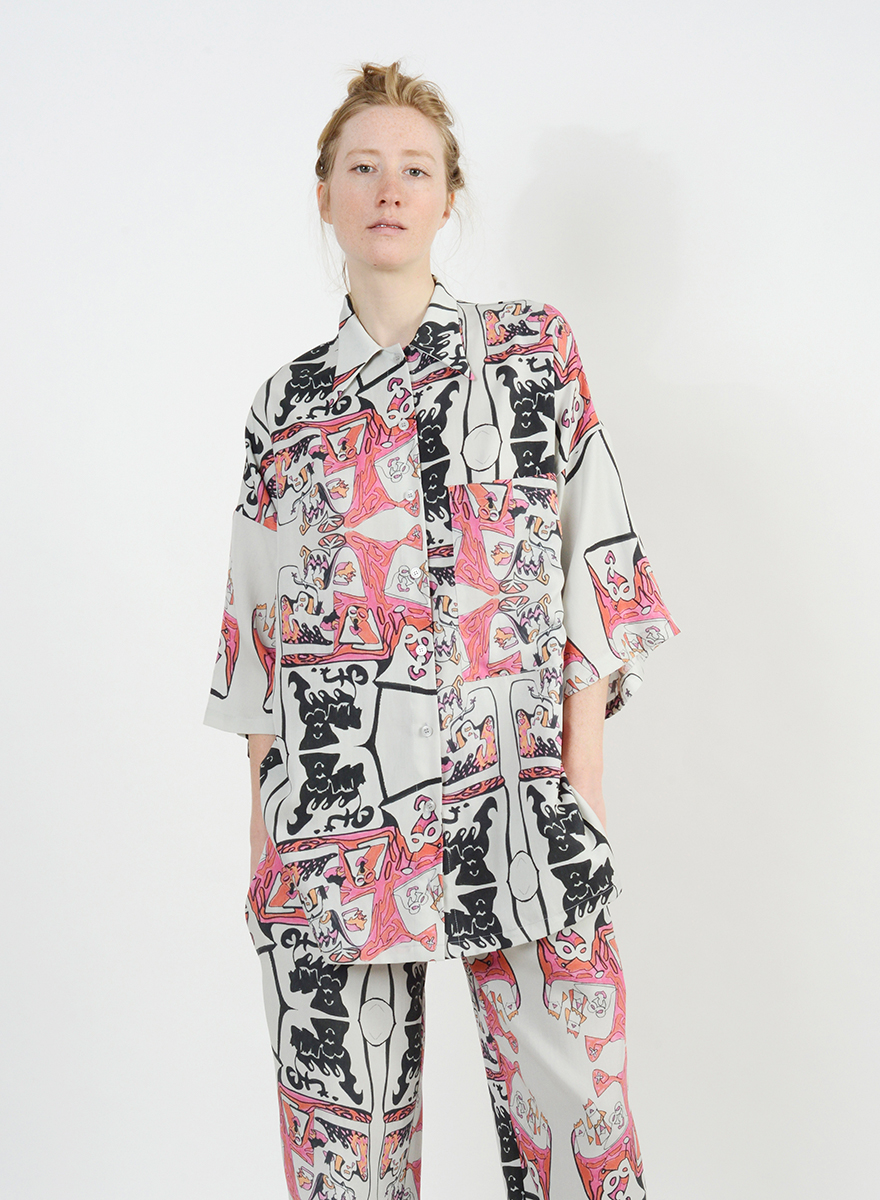 SS: Any good shows to go to in NYC right now that you would recommend?

MF: Yes! The Amelie Von Wolfenn at Reena Spaulings and Grant Wood at The Whitney Museum of American Art.
SS: What is next up for you?
MF: I am working on a book of images that, when brought together, will function as a narrative. Much of it will focus on my aesthetic memories of my house growing up with the help of photos to reference. Moments and arrangements of the rooms and moving through them is something I'm looking forward to revisiting.
Shop Marlene's Collection HERE.