Interview with illustrator Rani Ban who has created our Limited Edition Capsule Collection
Samantha Safer: Can you tell us a bit about yourself?
Rani Ban: I am an illustrator & visual merchandiser living and working in NYC! I live in an old luggage factory in the Red Hook neighborhood in Brooklyn with my cat named Dingus and my Ryan. Dingus is a shitty studio assistant but we keep her around anyways. When I'm not at a Meg store moving things around I'm probably a) in my studio making a mess, b) watching the Sopranos with Ryan, or c) hanging out with my neighbor BFF Louie who has lived in the neighborhood for 60 something years ~ we like to watch the history channel together.
We moved to NYC after spending some time in San Francisco (cough I love Berkeley cough) and Mexico City.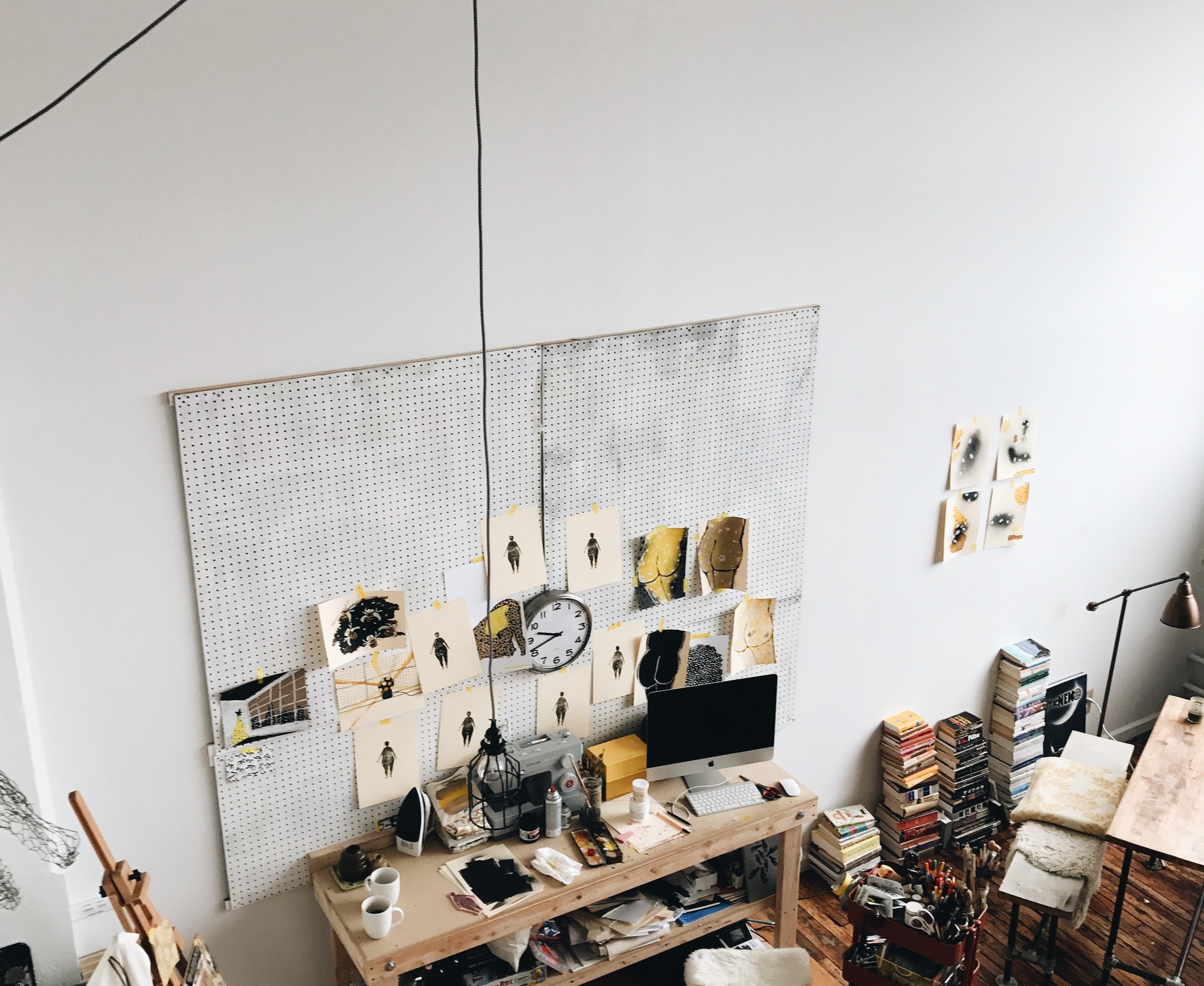 SS: What are the themes you typically illustrate?
RB: I spent a lot of my childhood in Santa Fe, New Mexico and often times recognize my warm desert tones, simple graphics & folky/flat/pattern-play as a reflection of that city. But it's all a process; it's all practice.
SS: How did you get your start?
RB: I went to school to study business and immediately belly flopped into the art department. I couldn't stay away. I studied illustration and drank up the classes like water. I met a few people there that made me want to think harder and bigger and showed me how to make my ideas click into place.
SS: What mediums do you use?
RB: I've spent the majority of my studio time playing with acrylics. I like how immediate and unforgiving it is. I find it to be awkward and confident and I like that. I've also been printing repeated images on fabric and falling more in love with this everyday. In an effort to avoid ruts I try new mediums constantly. Making something out of a medium I don't know how to use keeps that kid-like feeling of awe/determination alive. I've been making a mess with clay in the studio lately.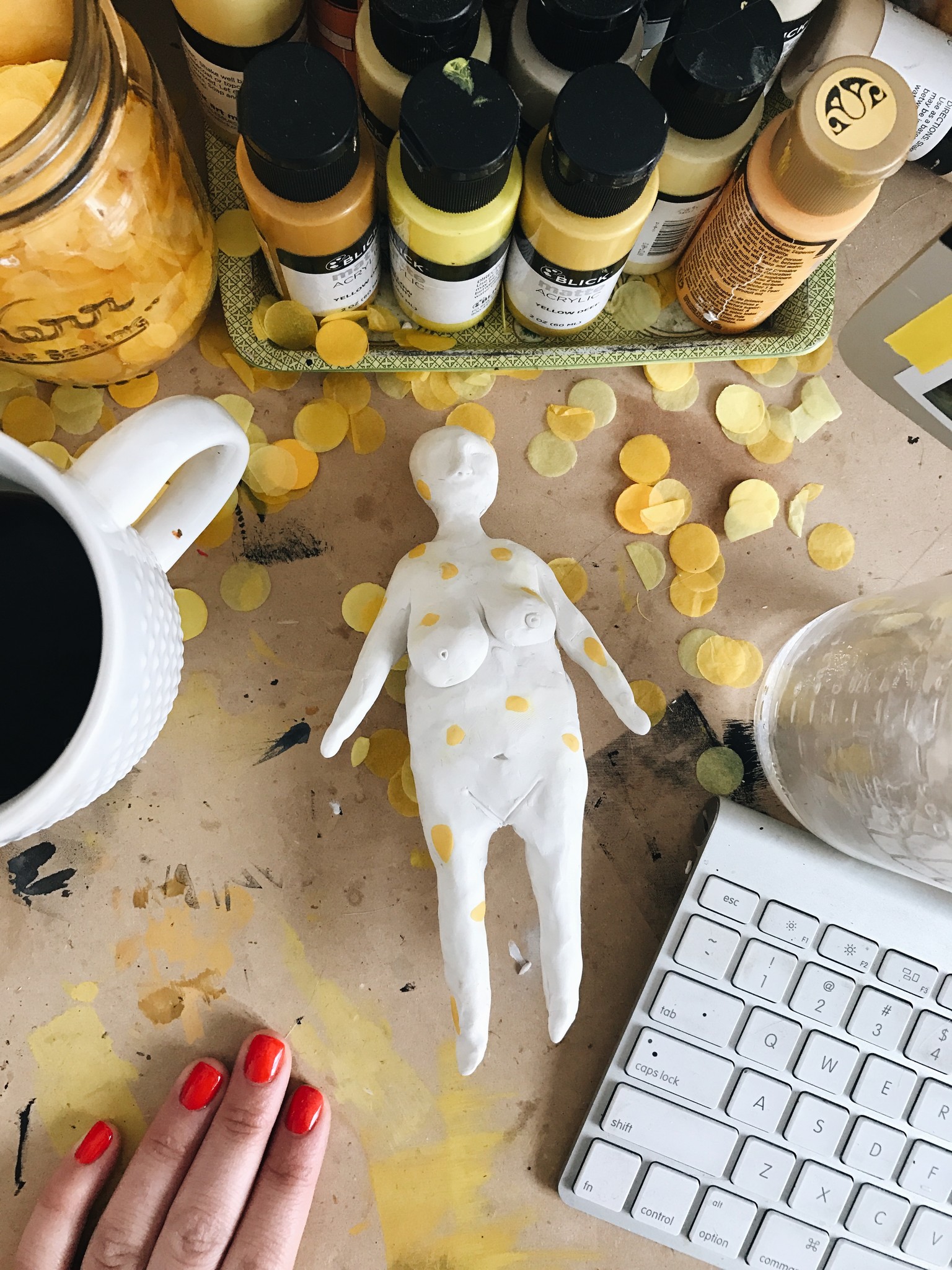 SS: Who/what do you look to for inspiration?
RB: I am constantly captivated by Shantell Martin, Altelier Bingo, Jing Wei, Dallas Clayton, Frankie Magazine, Abbey Rich, Petra Collins, Yayoi Kusama, Adam J Kurtz, Courtney Knight, HRC, The New Yorker, my baby sister & women like Meg who doin this whole life thing on their own terms.
SS: Can you tell us about the inspiration behind your hands print?
RB: To be honest they just make me happy.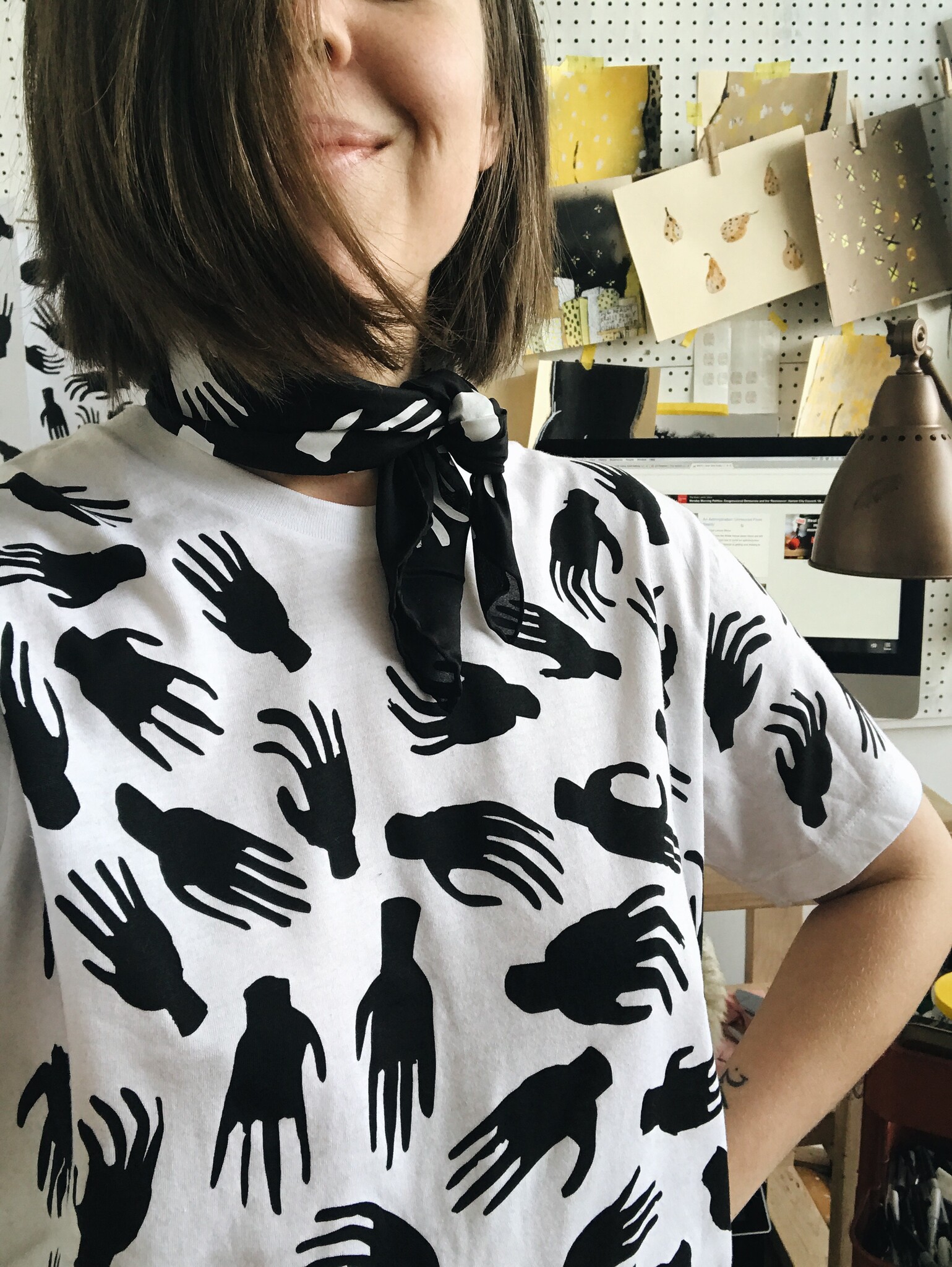 SS: You are a visual merchandising gal for Meg and have previously worked for Free People amongst other brands. How has that practice/expertise impacted your illustration/art?
RB: One of my favorite words is bricolage: Something made or put together using whatever materials happen to be available. I love visual merchandising because it is a constant puzzle that you solve by making the very best of what happens to be available. I've learned from VM that you can't twiddle your thumbs and wait for inspiration to strike. You gotta just dive in and trust that there's a visual solution for every visual problem. I'm a serial tinkerer and arranger always moving things around till they feel right in my own home and my own life so it's a positive thing for me to be able to act on such natural inclinations for my work as a VM.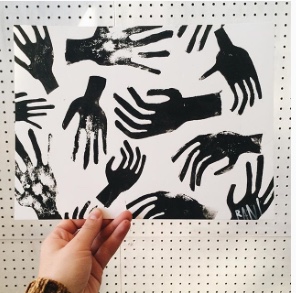 SS: Where was your capsule collection printed?
RB: For the hand collection I collaborated with a woman owned badass printer in Greenpoint named
Kingsland
. Sara and her dog named Janis came to an art show I did in Brooklyn and I was so excited to get to work with her on this project. This is a process called all-over screen printing that requires several screens for each item and she pulled it off beautifully. There is so much love and care and precision put into each of these hand shirts!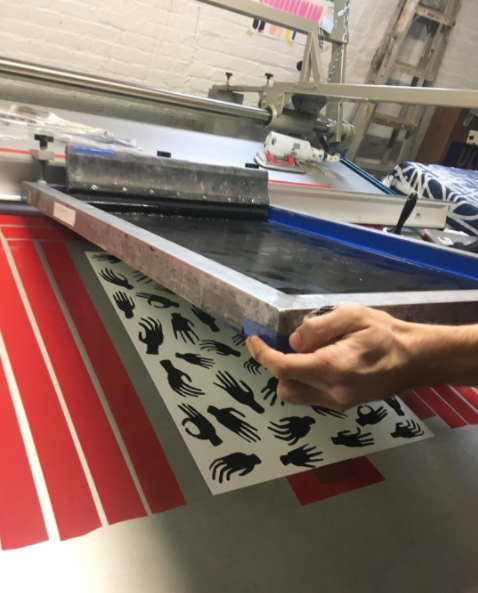 Rani's Limited Edition Capsule Collection can be explored
here.