They surely do! Kitten season is here, which means cats give birth to tons of cute kittens, flooding animal shelters and rescue groups in the tri-state area and across the nation with homeless litters.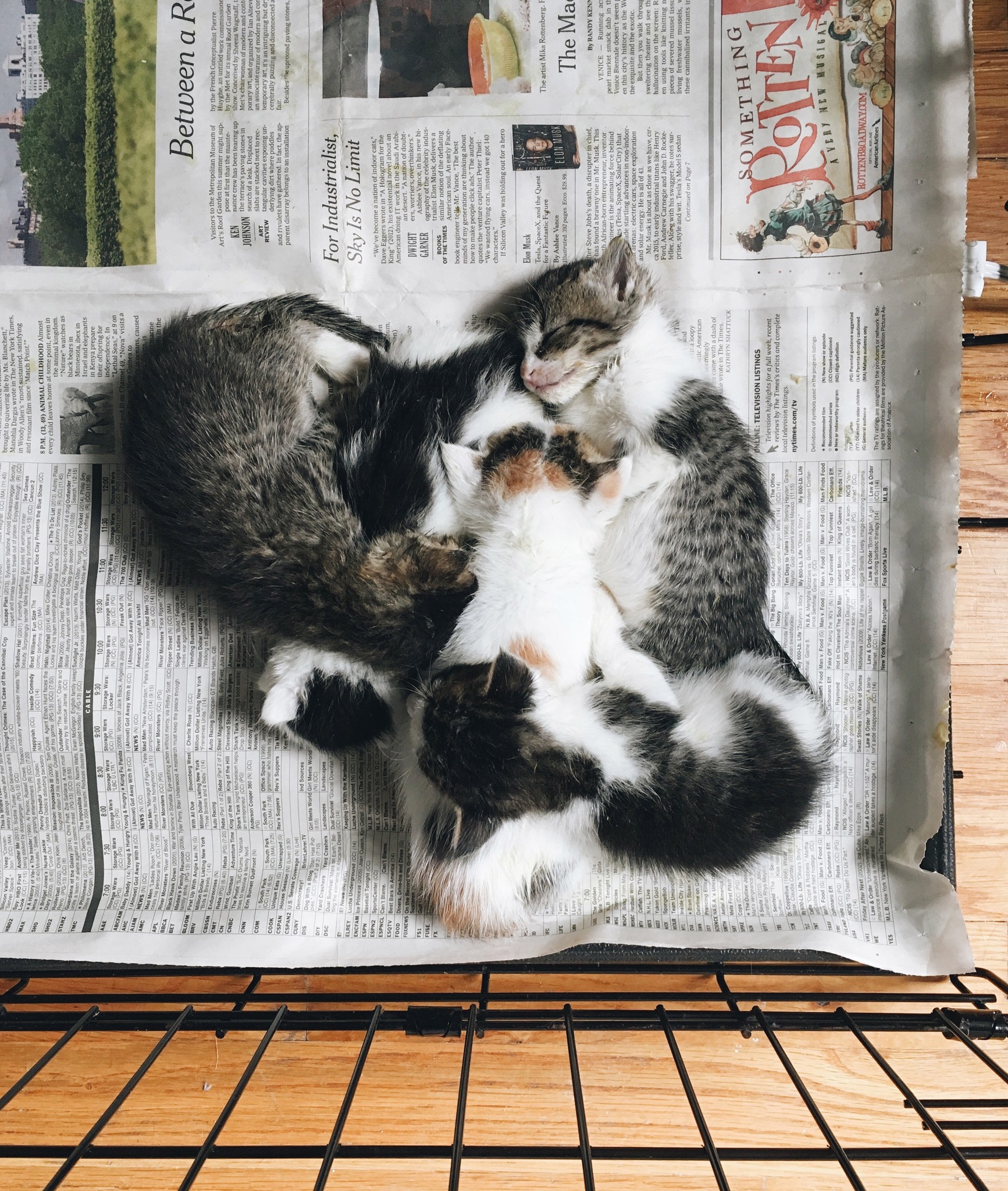 Here at Meg, our babe Heidi Systo has inspired us to raise much-needed funds for rescue groups after fostering kittens for many years.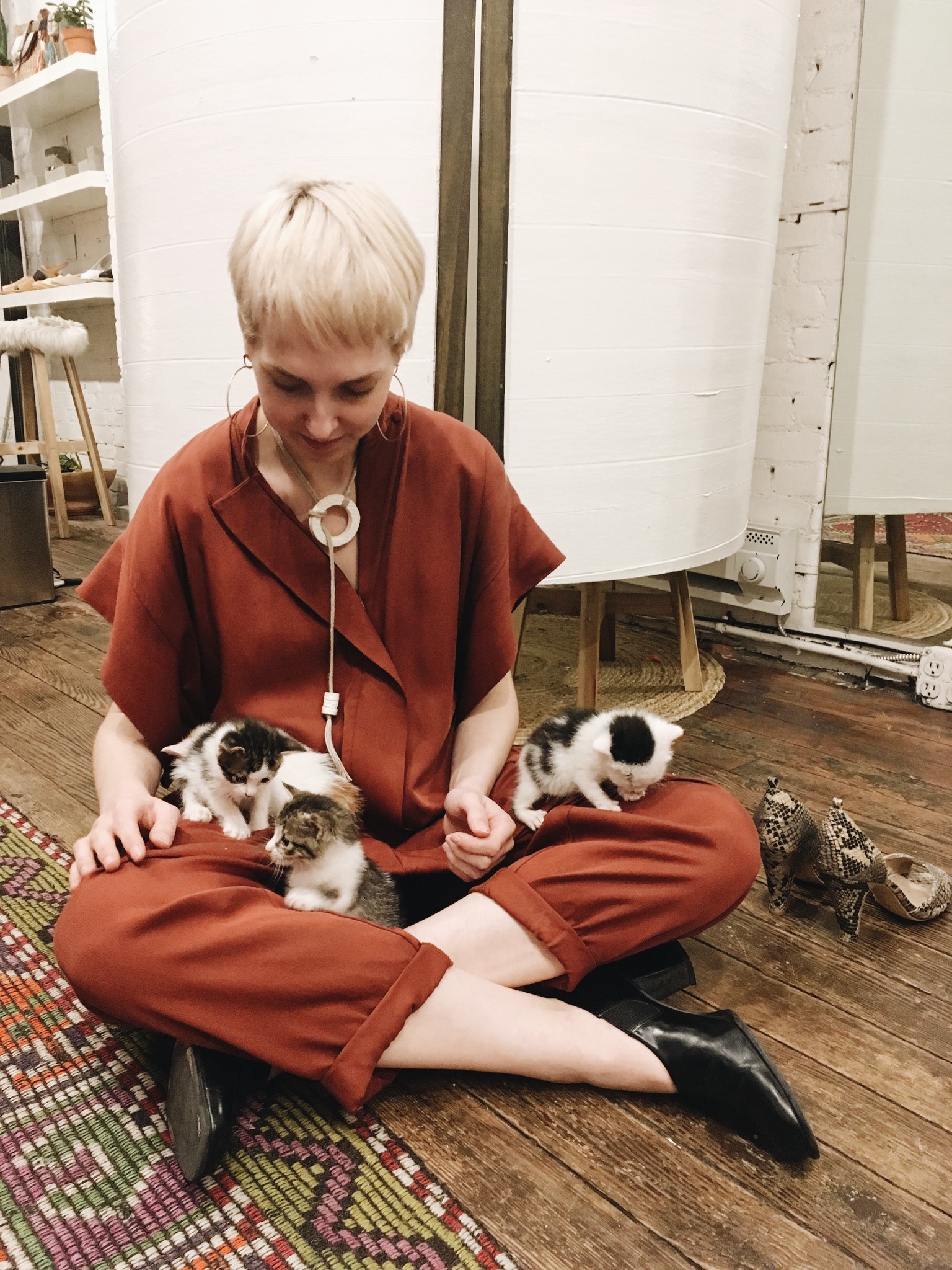 We have been lucky to watch 5 special kittens transform from the care they have received from Heidi over the past month and have chosen to donate $10 from the sale of every All the Bad Cat's Tee to Brooklyn-based Indie cat rescue group Bradford TNR.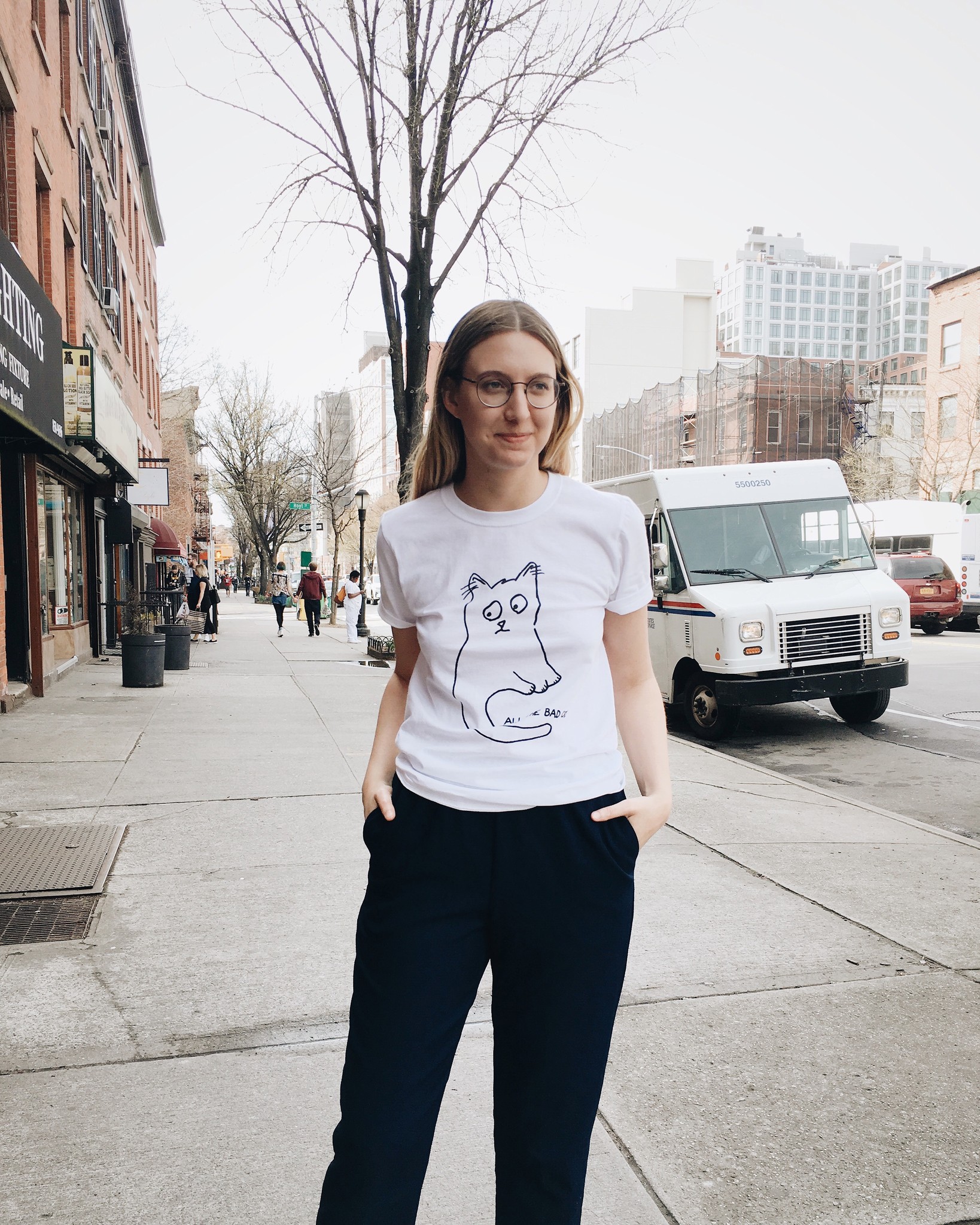 A friend in the rescue community suggested Heidi check out the work of All the Bad Cats aka Matt Timms, who knew she would like his quirky styled drawings of cats and by extension, she introduced him to us. We are stoked to be carrying his Tee's and we got a chance to catch up with Matt when he hand delivered them to us.
Samantha Safer: How did you become a super important cat painter?
All the Bad Cats: This stupid cat named Mr. Parrot has a habit of scratching me every time we play, he is fun and we are good friends, therefore, I just deal with it! I thought I'd paint him and then a bunch of imaginary cats who are also pretty bad (Mashed Potatoes, Hash Browns, Patrick). After that, some friends asked me to paint their cats and I said 'cool' so long as I can scold them too (verbally with witty captions). So I started painting cats and scolding them on IG. An empire of bad cats and smart scolds was born.
SS: Cats are the focus of your artistic expression, how did that come to be?
ATBC: I paint other stuff such as monsters, dogs, boxes but cats are the most fun. A cat will look at you and you know you're either going to have a super awesome time or you're in a lot of trouble. I play with that duality!
SS: Tell us what the inspiration behind your All the Bad Cats line drawn T was?
ATBC: This may be the baddest cat. It's interesting because cats do not typically express guilt so whatever this cat did, I bet it was pretty humongously bad. I think the viewer is drawn to this work because they wonder what got smashed and was it expensive.
You can bag one of his Tee's here supporting Bradford TNR and follow him on @allthebadcats as well as @bradford_tnr